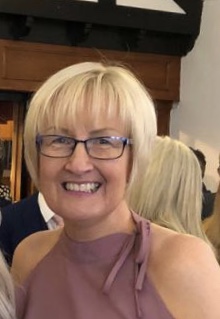 My career began 25 years ago after qualifying in Beauty and Holistic Therapies at Oldham College.
My passion of the beauty industry grew as did the desire to impart my knowledge and enthusiasm.  I gained a Post Graduate Certificate in Education and began working as a lecturer for 12 years at Hopwood Hall College.  This was a fantastic experience and one that has helped me to ensure all our staff receive the highest level of training.
In 2015 i opened the doors to Tranquil Beauty Lounge. I aim to provide a high standard of professional treatments. Taking an holistic approach designed to help you to relax and alleviate stress, leaving you refreshed and a feeling of well-being
The beauty industry has grown massively over the years. I try to keep abreast of all the new products and technologies out there to bring you the best treatments that will make you look and feel amazing. More importantly the difference it makes to you, your day, your self-confidence and your self-esteem. I believe every woman is beautiful no matter her size, shape or age. I want to enhance your natural beauty without masking it or making you look like the same love island celebrity. That is why I love what I do.
If you feel the need to make any suggestions or comments do not hesitate to contact me. I am always here to help, whatever the query.