Skincare tips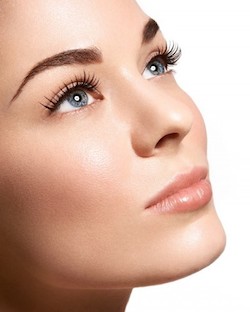 Skincare Tips
By Carol McGovern | May 15, 2018
Get the skin you have always dreamed of!!
You wear your skin every day so invest in it and treat it right! Plus looking after your skin makes you look and feel good.
Do you know how to cleanse tone and moisturise. Do you know which products to use? Do you want to know how to look after your skin properly? Then follow these simple steps….
STEP ONE – CLEANSE


It's essential to have a good cleansing routine. Get this step right and it will make everything else even more effective. 


On a day-to-day basis our skin can go through a lot. The busy lifestyles we lead and the environments we're exposed to means it often has to fight against bacteria and viruses.
When you use a cleanser, the idea is that it will work to remove all the unwanted oil, substances and particles that have built up on your skin throughout the day. As the first step of the routine, it prepares your skin for other products to work effectively. If your pores are still clogged when you apply your toner & moisturiser, it prevents them from being properly absorbed, essentially making them redundant.FINDING THE BEST CLEANSER FOR YOU….The products you have been using for the past few years may not be suited to your skin type now. Your skin changes as you age and from season to season…this means altering the products you use.
There are many cleansers to choose from to suit every style of cleansing and skin needs. You have a choice of milk, oils or mousse cleansers.
My favourite is a mousse cleanser….I use it in the morning in the shower and then in the evening. It comes with a muslim cloth that gently sloughs off dead skin cells.
If you wear make-up the micellar oil is ideal as it melts away make-up effortlessly whilst deep cleansing.

STEP TWO – TONE
Toners help to minimise pores and remove unwanted substances that may have been missed. Some toners called 'astringents' contain harsh ingredients such as alcohol and parabens, found to increase the risk of breakouts and induce allergic reactions. Make sure yours is not an 'astringent' but a 'freshener': the mildest, alcohol-free toner that is suitable for all skin types.

If you're looking to save time in your routine and save a few pennies. Then Micellar water is for you, it is a cleanser & toner in one. Also ideal to use on holiday.

STEP THREE – MOISTURISE
It's all about protection in the day and keeping the skin hydrated. Dry skin can be caused by a multitude of factors, but a good moisturising regime can keep irritated and flaky skin at bay. But what about if you have regular, combination or oily skin – is this step still important? The answer is yes. If you don't use a moisturiser, your skin can react by producing an excess oil to rectify the dehydration, creating a vicious cycle. The key is to find the right oil-free, light moisturiser that include humectants to draw water to the surface of your skin.
During your morning routine, try dampening your face with some water before using your moisturiser. This will hold in the water and keep you hydrated throughout the day.
In the winter go for a rich cream moisturiser and in the summer change to a lighter texture. Don't forget to protect your skin with an SPF 15. We recommend a sun protection factor all year round….in the winter to protect your skin from the wind and the rain, as well as in the summer months.

IN THE EVENING…..Your skin functions differently at night which is why we need to use a product that will work with these repair rhythms. That's why Decleor night balms are so effective. The unique balm texture will drip feed the skin for 8-10 hours while you sleep. Night Balms leave your skin looking flawless and rested. It's formula will also help induce a more restful sleep.

it's really as simple as that. Get these 3 steps mastered and you are winning.

To help you identify what you need, you can book in with me for a skincare consultation costing £25. I will look at your skin and give you hints & tips on how to look after it.